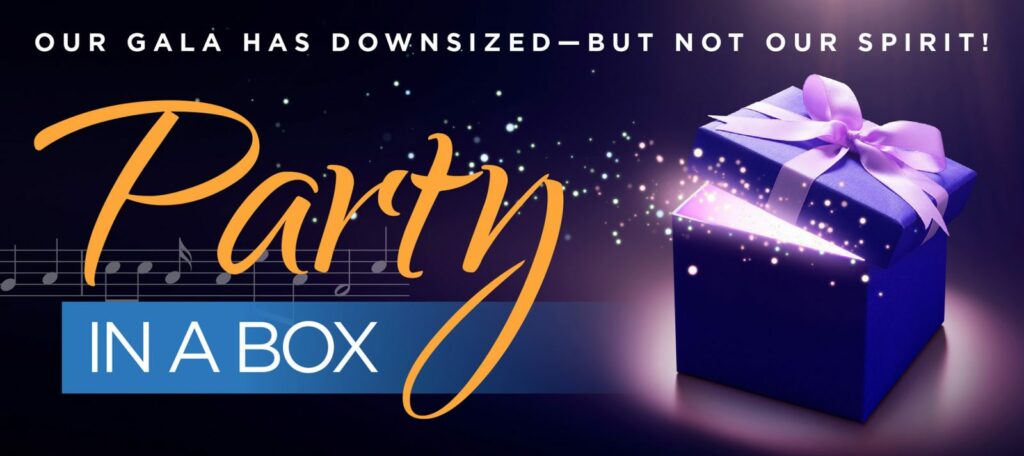 Instead of a night together on the dance floor, we are sending the party to you!
• • •
Thank you to everyone who supported Virginia Hospital Center and VHC Pediatrics through our Party in a Box!
Over 75 companies and individuals came together to support our region's only independent, non-profit, community Hospital. While we are disappointed not to come together to celebrate another year of accomplishments, we are thrilled that we are able to send the party to our partners.
We are still accepting donations to our COVID-19 Response Fund! This fight is far from over and our teams are ready for the challenges ahead.
Thank you again to all those who helped make Party in a Box a success!
Special Thanks to Our Sponsors 
Platinum

Aramark Healthcare
Renee & Tony Burchard
Michael & Vicki Foster, MTFA Architecture
Mary Ellen & John Gannon
John & KC Nguyen
Edd & Anita Nolen
Andrea Nordell & Richard Adler
David & Kathy Townshend
United Bank
VIKA Virginia, LLC
Walter P Moore
Diane Lewis / Washington Fine Properties
Wells + Associates

Contact
For more information about Party in a Box, contact Colleen Hughes at chughes@virginiahospitalcenter.com or 703.717.4424.