Imagine the joy and relief of every expectant family in our community, knowing they have access to world-class maternity care right in their neighborhood. That's the powerful impact of your generosity at VHC Health.
It equips us with private suites for comfort, constant lactation support for newborn health, and a Level III NICU partnered with Children's National Hospital for optimal newborn care. It's your contributions that empower our team of obstetricians, certified nurse-midwives, MFM doctors, and neonatologists to excel in their mission.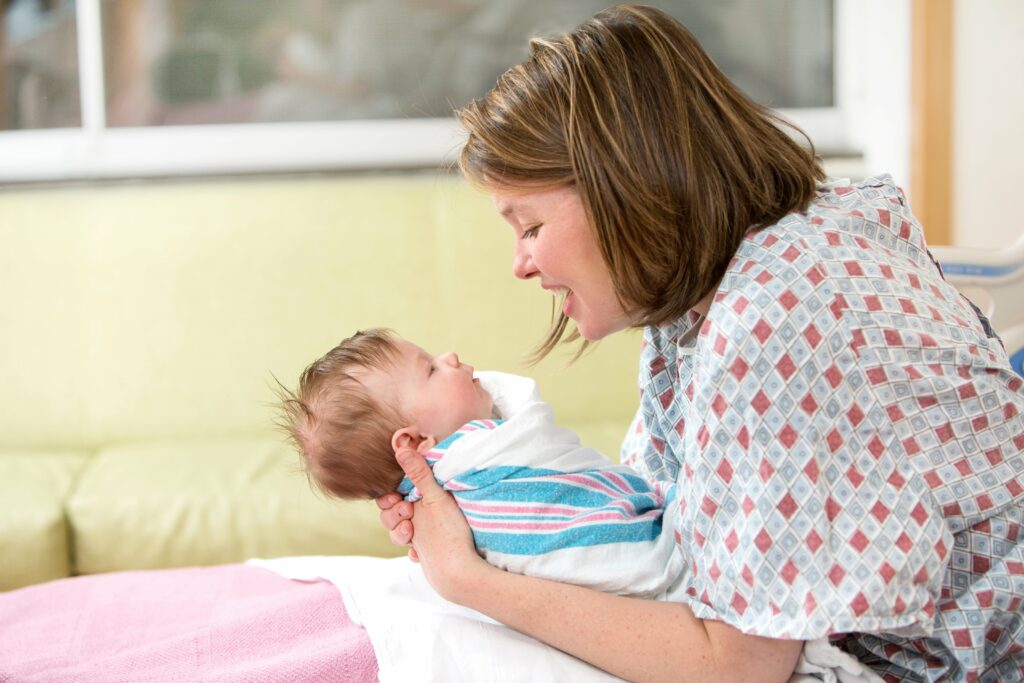 Your Gift Makes a Heartfelt Difference
Every month, nearly 400 newborns and their mothers receive compassionate and personalized care, all thanks to the support you provide. Your contributions enable us to offer a wide range of services, from routine gynecological care to support for high-risk pregnancies. They help us provide comfort through various options for pain relief and labor support, and they create an environment that supports immediate post-delivery bonding between mother and baby. It's your kindness that brings peace of mind to these families, affirming our commitment to their wellbeing.
Transform Lives with Every Donation
Here's how your contribution makes a difference:
It ensures state-of-the-art Women & Infant Health Services, fostering innovation for superior patient care.
It supports a thriving midwifery service for patients seeking a high-touch, low-tech birth experience.
It fortifies the Marjorie Sands NICU, a Level III unit, through our partnership with Children's National Health System.
Your gift is a promise of quality care and a brighter future for every mother and baby. Together, we can ensure that every newborn's first moments are filled with love, hope, and the best medical care possible.
Thanks to the generosity of numerous donors, including the Superhero Project, Angel Eye Cameras now provide 24/7 access for families to connect with their babies in all VHC Health NICU beds