In the weeks since Virginia's hospitals have reopened for non-life-threatening procedures, many have implemented wider COVID-19 testing protocols to protect patients and staff from the virus.
In some cases, the results have been illuminating. In a Thursday call with the Virginia Nurses Association, Melody Dickerson, the senior vice president and chief nursing officer for Virginia Hospital Center in Arlington, said her facility had been testing all admitted patients for the last three to four weeks.
"I would tell everyone on the call that if you're not doing that, it's certainly something you should consider," she added. Within the hospital's labor and delivery department, 1.6 percent of mothers tested positive for COVID-19 with no symptoms. The number jumped to 1.8 percent for patients coming in for surgery, she said.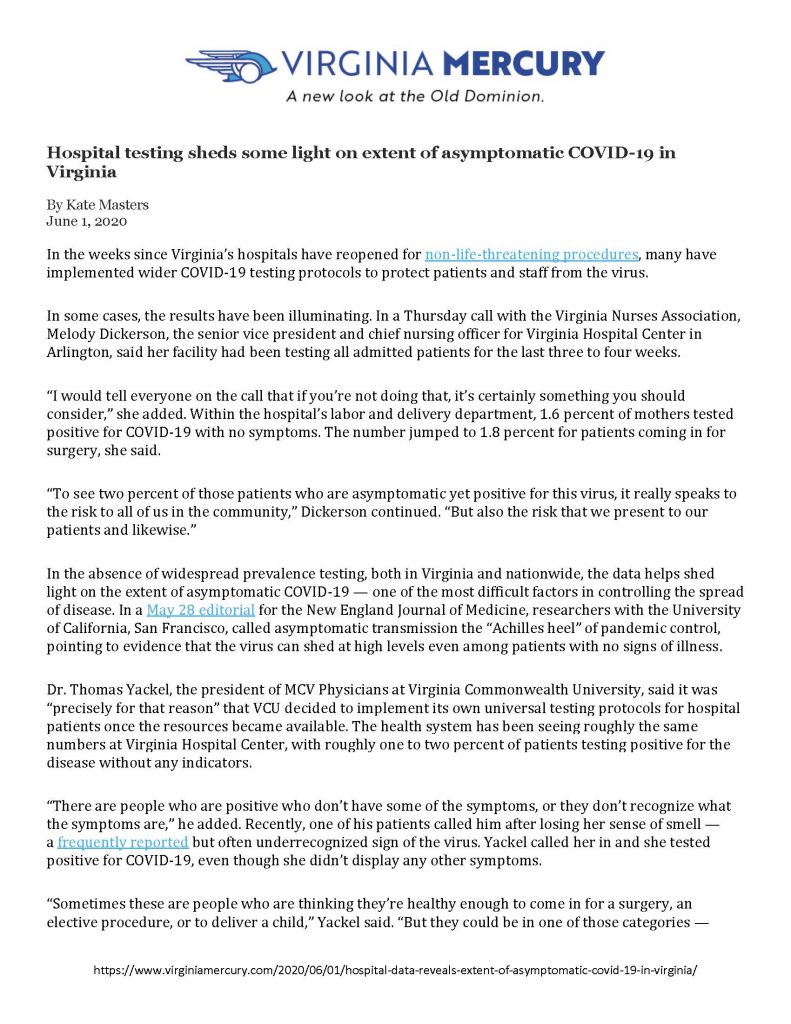 READ FULL ARTICLE